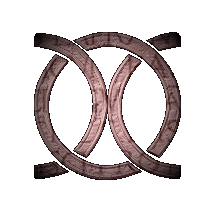 Ceolas
The home of celtic music on the internet, since 1994. Ceolas houses the largest online collection of information on celtic music, and has links to hundreds of related sites. Current opularity is over half a million hits per month.

Charlie & The Bhoys Official Homepage
The Best Celtic Band!

Charlie & The Bhoys Unofficial Web Site by Andrew Ferrie

Irish Traditional Music Archive
The Irish Traditional Music Archive is a multi-media reference archive and resource centre for the traditional song, music and dance of Ireland. It is a public not-for-profit facility which promotes public education in Irish traditional music through its own activities and its support for the activities of others.
Iirish-flute.com
Music of Gary Shannon
The Irish Crossroads
A new meeting place for the global Irish community. Features include Discussion Forums, Chat Rooms, Photo Galleries, Irish Web Postcards, Irish Resources and original Irish art.
Dara Records
Dara Records is the largest specialized online distributor of Irish music and Celtic music and a promoter for select Irish musical artists. We offer secure sales from our catalog of over 650 titles by popular artists such as The Irish Tenors, The Chieftains, Mary Black and Phil Coulter.